Wall décor is a crucial element in any room, whether you are aiming for a cosy and warm atmosphere or a modern and sleek look. The right wall décor ideas can make a significant difference in any space, elevating the overall style and feel. If you are looking for inspiration to transform your home, here are some wall décor ideas to bring out the creative you.
Gallery Wall
A gallery wall decor is an excellent way to add a personal touch to your space. It is an arrangement of pictures, paintings, and other art pieces that make a statement. To create a gallery wall decor, choose a theme, and gather your favourite pieces. You can mix and match different sizes, colours, and textures to create a visually appealing display. For best results, start by laying out the arrangement on the floor before hanging the pieces.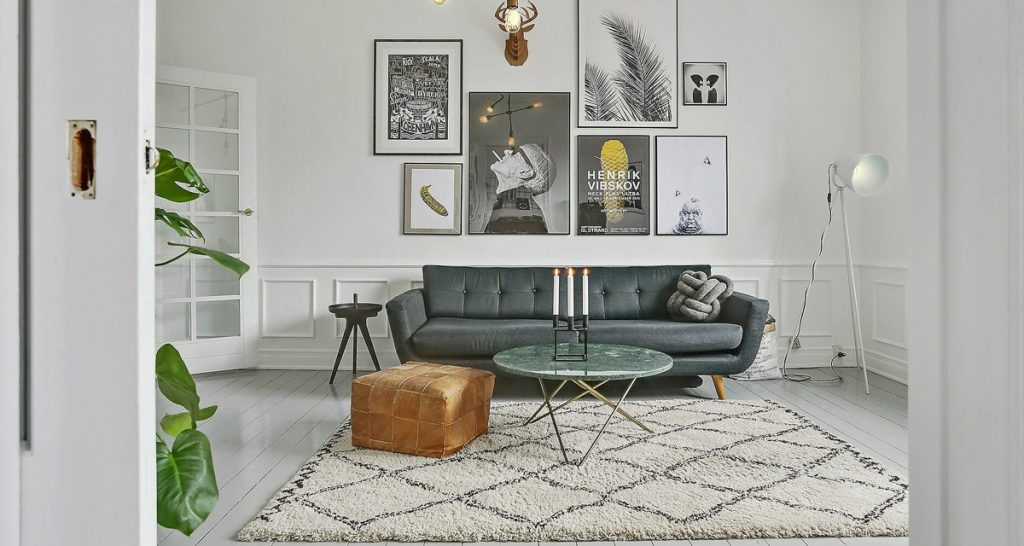 Mirrors
Mirrors can make a small room look more significant and add a touch of glamour to your space. You can use decorative wall mirrors or create an arrangement of several small decorative wall mirrors. Place them strategically in a room to reflect light and create the illusion of more space. Use mirrors in different shapes, sizes, and styles such as round mirror wall decor, hexagon mirror wall decor, sunburst mirror wall decor and many more.
Wall Decals
Wall decals are an affordable way to add a pop of colour and personality to your walls. In various designs, from inspirational quotes to nature-inspired patterns, they can be used as wall decals for kids, wall decals for bedrooms and wall decals for living rooms as well. Wall decals are easy to install and remove, making them a perfect option for renters or those who like to change their wall décor often.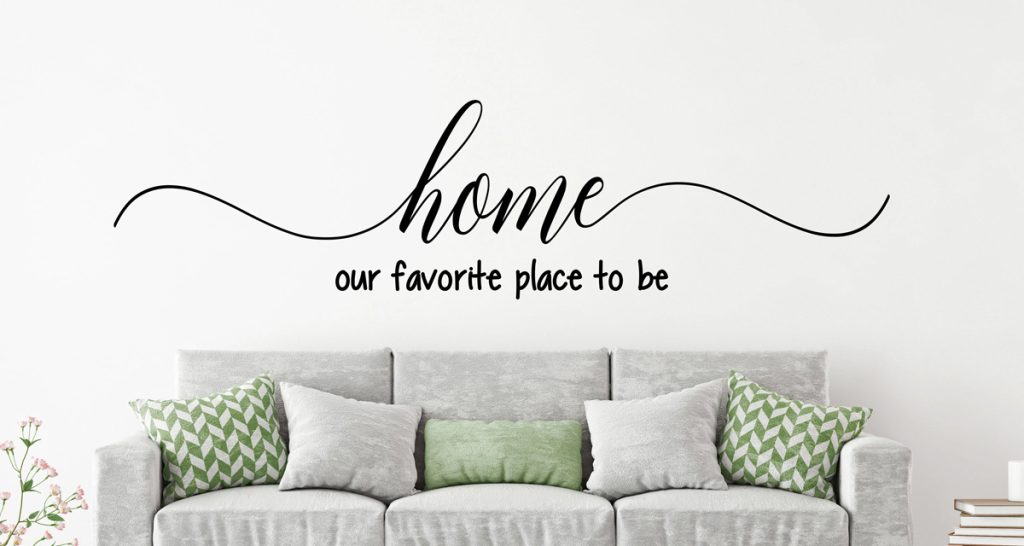 Wall Shelves
Wall shelves are not only functional but also add a decorative touch to your wall décor. Decorative wall shelves can be used to display your favourite books, photographs, and other decorative objects. You can choose from various styles, from simple wooden shelves to more elaborate designs. Decorative wall shelves are versatile and can be used in any room, from the living room to the bathroom.
Murals
A mural is an impressive way to transform a blank wall into a work of art. Wall Murals and decals are a bold statement piece that adds a unique touch to your home by adding from a wide variety of designs, from landscapes to abstract patterns. Wall Murals and decals are also a great option for those who want to cover up an unsightly wall or add some colour to a dull space.
Textured Walls
Textured wall decor adds depth and dimension to any room. There are several ways to add texture to your walls, from textured wallpaper to stucco finishes. You can also add texture by using paint techniques such as sponging or rag-rolling. Textured wall decor is a great option for those who want to add visual interest to their space without using too many decorative pieces.
Hanging Plants
Plants are a great way to bring life to any room, and hanging them on your walls is a creative way to incorporate them into your wall décor. Hanging plant wall decor can be DIY-ed by using a variety of planters, from macrame hangers to geometric shapes. Hanging plants not only add a decorative touch but also improve air quality and create a relaxing atmosphere.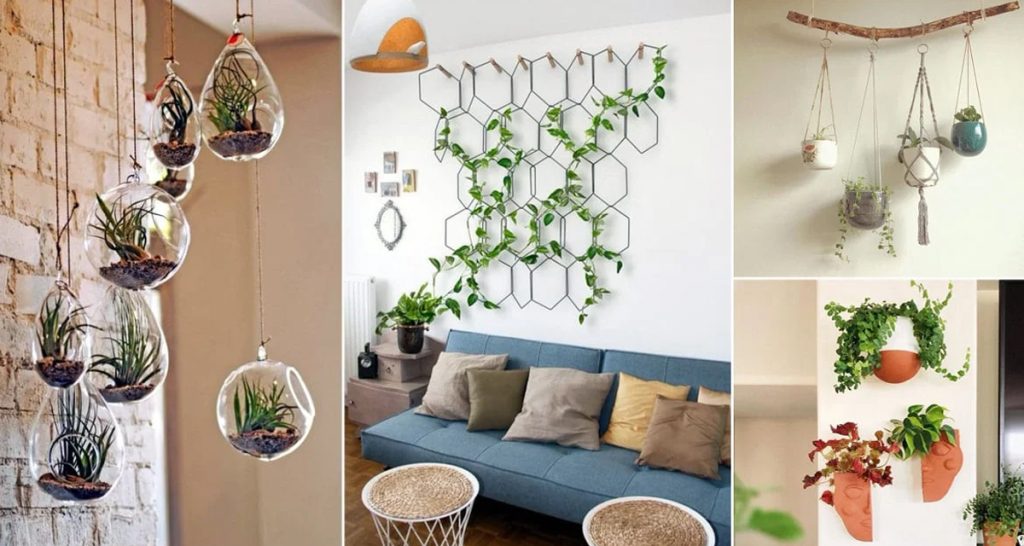 Accent Wall
An accent wall decor is a great way to add a bold pop of colour to your space. You can choose from a variety of colours and textures to create a statement wall. Accent wall decor is also a great way to create a focal point in your room, drawing attention to a particular area.
In conclusion, wall décor is an excellent way to express your personality and add a touch of style to your space. Whether you prefer bold and bright or simple and subtle, there are various wall décor ideas to suit your taste, and we here at NativeSutra aim to help you choose the right fit for your home. Being the top interior designer in Gurgaon & Delhi NCR, and a team of designers with years of experience we transform your walls into a work of art.