"As we evolve, our homes should too." – Suzanne Tucker.
The home renovation comes with lots of planning and hard work, but it is a remarkable way to breathe new life into an old home. It will reflect your personality, put your mark on the property and not to mention, add to its value.
Renovating an old house can be tricky, expensive and tiring. In addition, you are perplexed and torn between retaining the old aura of the house and, at the same time, giving it a modern-day look.
With proper planning and adopting innovative design ideas, you can give a brand-new look to your dream house. 
This blog will offer a comprehensive home renovation guide to help you understand the key points involved in revamping your old house and giving it a stylish contemporary look.
Read along to understand the key elements.
Plan & Prepare
The first step of any project is planning and preparation. As a homeowner interested in house renovation, you must begin your work by carefully inspecting and evaluating the entire house. All must be accounted for, from house exterior, landscaping, façade, interior floors, walls, ceiling, modular furniture, electricals, and lighting to plumbing problems such as leaky pipes and dripping faucets.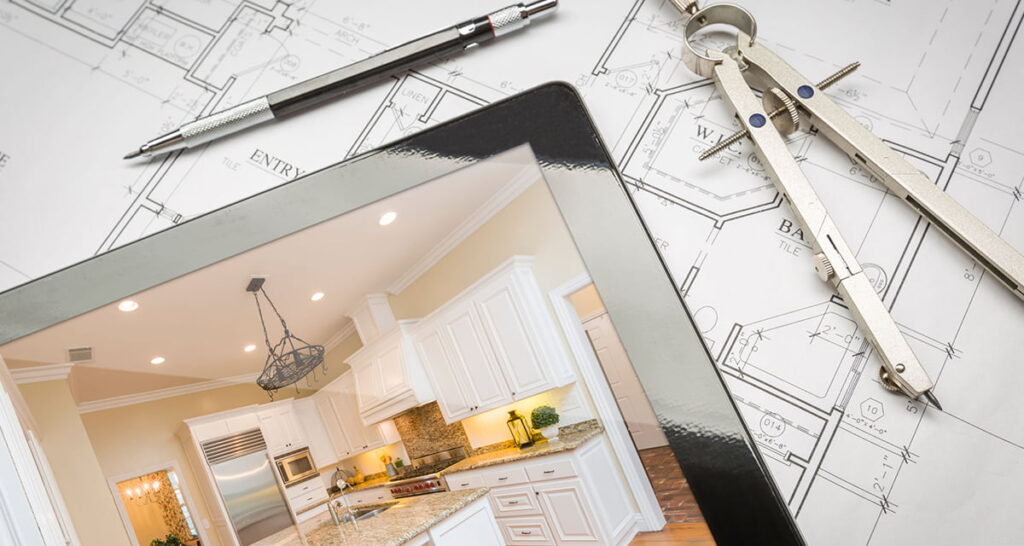 In short, preparing well in advance can save time and give you better control of the budget. Thus, completing all the groundwork is a must before the home renovation project can begin.
Seeking assistance from architects or interior designers can reduce this hassle. They are experts in matching your requirements with what is needed at the site, what is available and possible to implement in your home. Start by discussing your needs and requirements, identifying specific areas or services that need to be upgraded, re-plan the layout of home interiors-exteriors as per your need and eventually prepare a detailed scope and price quote.
Budgeting
Budget planning is crucial for a home renovation project since everything relies on it. Therefore, once you are done with the inspection, it is time to sit down and list all the necessities.
Though home renovation work may seem costly, it can be cost-effective if planned adequately based on the priorities. Making a budget list can help you keep track of your expenses in the long run.
Architects or interior designers can help you with an estimated cost after initial visits and discussions in sync with your budget if you are not planning on doing the renovation yourself.
Declutter & Dismantle
Creating space for a new look is the best way to kickstart a renovation project. It is important to inspect what to keep, sell or donate to envision your new home.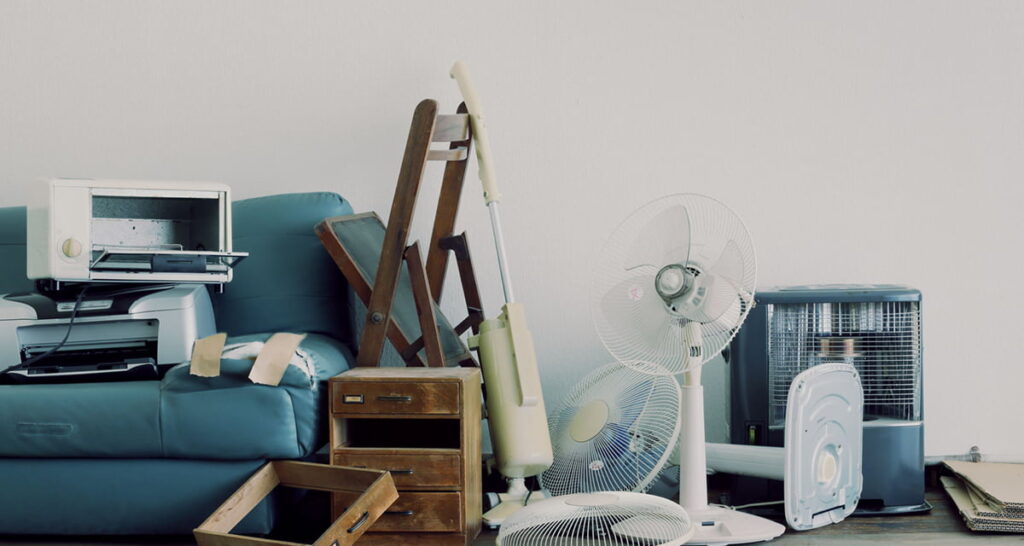 Post decluttering comes dismantling. Anything that needs to be upgraded or doesn't match the new theme must be dismantled and removed. Such as, if you need a new kitchen, you have to remove and discard the existing one including furniture, tiles, plumbing, electricals, floor, and lighting, among others. Bathrooms need to be dismantled entirely if old, including plumbing, electricals, fittings, floor, and walls.
The same goes for all undesired areas/elements in the house. After dismantling everything as per the plan, the debris is discarded and removed from the house.
Remember, modern-day living says: "Less Is More", so try to encapsulate the trendy look by keeping minimalist things.
Plan Your Theme
Planning the theme of the house is an integral part of home renovation. Innovative ideas and meticulous planning are required when planning to transform the old home decor into a contemporary one.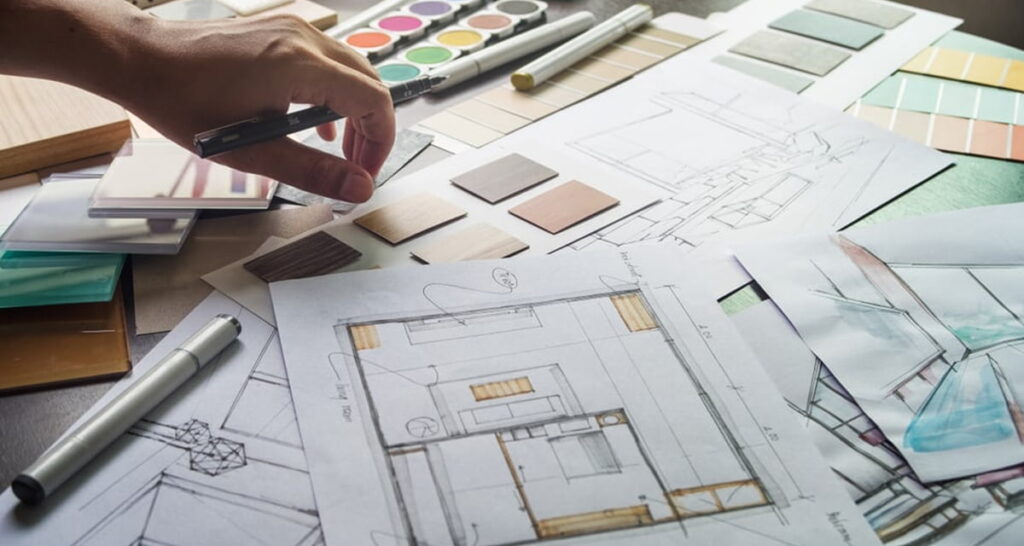 Shortlisting appropriate colour schemes and designs remains an essential aspect of planning the entire theme of the house.
Check the new trending themes and see if they resonate with your lifestyle. Alternatively, you could go for the classic, evergreen look for your interior spaces.
Furniture Layout Design
A fresh furniture layout needs to be designed for the complete house, which must reflect and satisfy the needs and lifestyle patterns of the occupants. It would be best if you defined changes in usage areas. Over-designing of spaces without corresponding usage leads to clutter and unnecessary spending of money. A lighter, contemporary furniture layout enhances the positive flow of energies in a living space.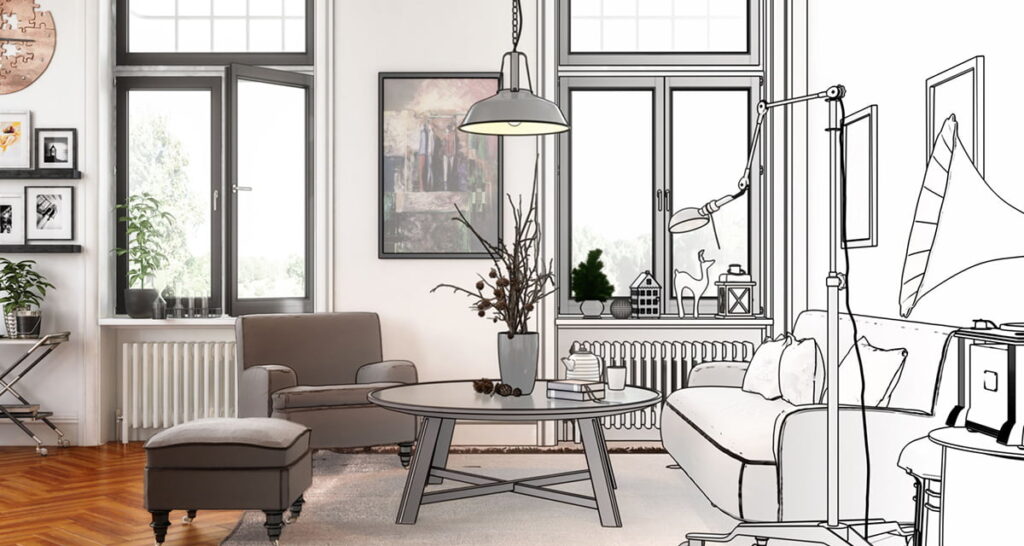 Civil Works
The civil work begins once the theme is decided and the canvas is prepared. For example, if the house has more than a decade old bathroom and kitchen, the entire plumbing is renovated as per the new design and is the best time to break or build partition walls, redo any damaged wall surfaces, and fix seepage areas. Therefore, changes in civil works need to be very carefully planned as they are directly connected to the structure of the home.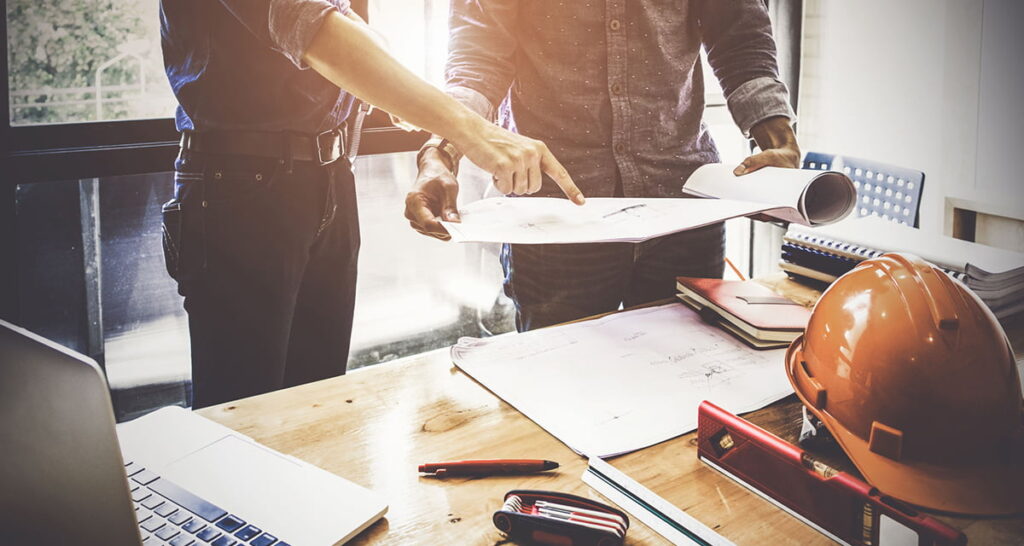 Floor Renovation
Floor renovation is amongst the first building blocks while starting the civil works. A correct flooring solution needs to be adopted for various living spaces in the house. As flooring covers a large part of the house, it suffices/works as a canvas/backdrop to your theme.
Contemporary and traditional styles can work in isolation or in combination with each other. Conventional flooring options such as Mosaic, Marble, and Granite add classic beauty to your home. Contemporary styles like Laminate flooring, SPC, and vitrified tiles, give a fresh dimension to your home. Therefore, attention should be given to ease of installation, durability, cost of material, and quality of light while shortlisting flooring options.
Upgrade Electrical Layout
On the basis of the new furniture layout, a detailed electrical layout for the complete house is drawn out. Positioning of all light points, power points, and white goods like refrigerators, geysers, washing machines, clothes dryers, microwave, oven, and AC units etc. must be well defined.
Projector connectivity, USB ports, dish TV connectivity, Broadband/Intercom (CAT6) cabling etc are some of the additional areas where one needs to plan and provision in advance.
To add, one should replace old MCBs during a house renovation.  Provision for UPS backup should also be considered while upgrading the electrical layout.
Modern Lighting
Lighting remains one of the most critical aspects of home interiors and can completely transform the look of a space.
Lighting can turn a monotonous room into a glossy-magazine-worthy space, or, on the other, it can either under or over-illuminate, resulting in headaches, tired eyes and lighting fatigue.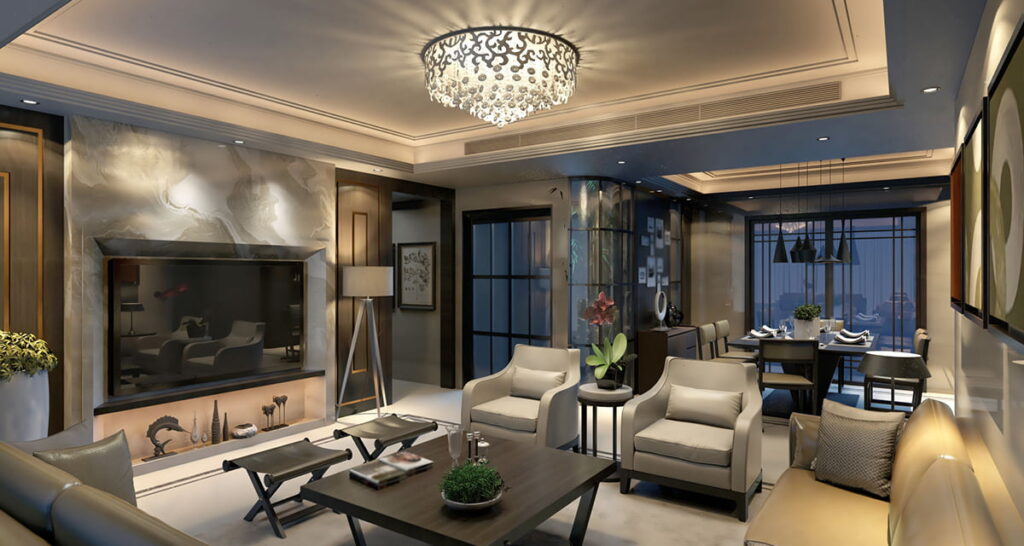 Albert Hadley, the late renowned American interior designer, once said, "Design is defined by light and shade, and appropriate lighting is enormously important."
Light Fixtures Upgrade
A complete makeover to the existing electrical fixtures is just what your house needs. Since, by now, all the electrical points and switchboards are already sorted, light fixtures matching the walls and ceilings add more beauty to the house.
You could include designer fixtures or even chandeliers to give your home a striking upmarket aesthetic. Additionally, lighting fixtures such as Track Lighting, Under-Cabinet Lighting, Floor Lamp, Wall Sconces, Recessed Lighting, and Ceiling Lights, among others, are some of the best options to choose from.
Storage Solutions
Investing in an innovative modern storage solution is necessary for an impeccable and minimalist interior. Efficient space planning is essential while being elegant, smart and affordable.
A suitable storage solution lets you create clutter-free zones. Accordingly, either new storage furniture is designed for the living spaces, or the existing ones to complement the new ones. A few examples of storage solutions are various types of wardrobes, vanities, chest of drawers, consoles, corner solutions in cupboards and kitchens etc..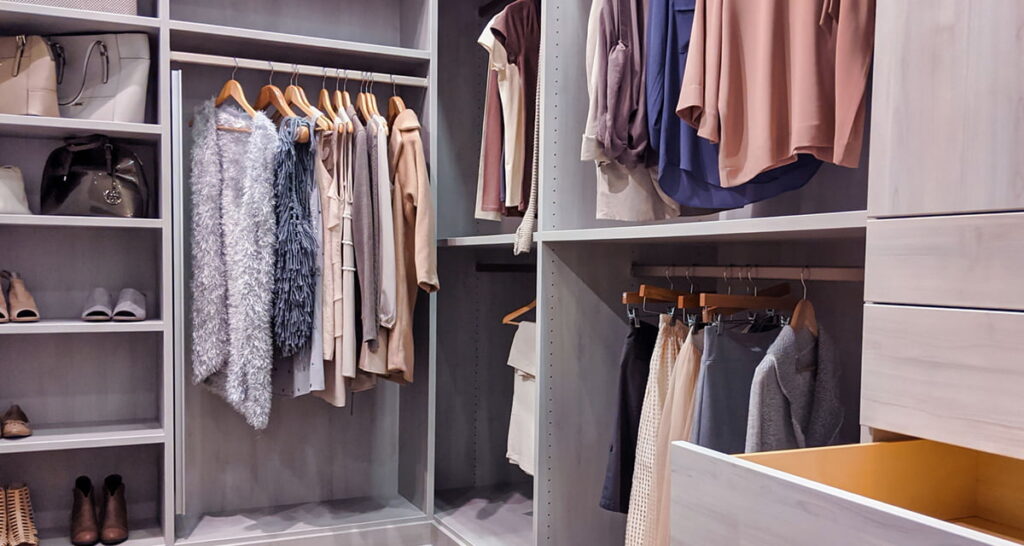 Modern storage can further be enhanced with unique ideas for more efficient space planning. A few examples could be:
Built-in under-the-bed storage

Pull-out unit under the staircase for shoe or coat rack

Wall cabinets also housing TV which helps saving space

Wall-hung shelf unit

Elegant sideboard for convenient and versatile storage

A headboard with a library

Sliding shelving system

Using a narrow sliding storage organizer rack etc
Creating innovative storage space in the house might seem like an uphill task, but the right expert will help you declutter and maximise storage space.
Additional Storage Solution
Additional storage adds the desired 'X factor' to the home renovation work while helping you better organise your place and keeping items out of sight without compromising your vision.
Here are additional storage options to look for:
Square storage containers

Magazine holders

Hanging fruit basket

Hidden bar cabinet

Entryway Shoe Storage

Lazy Susans, a turntable, works as a space-saving storage solution.
Incorporating additional storage options helps open up more space in the house while reflecting your sense of style.
Modern Kitchen Design
No home is ever complete without a kitchen as it holds a special place in the house. In addition, an aesthetically pleasing kitchen helps draw the attention of family members and guests.
Highlight Walls
Highlight walls, also known as accent walls, can transform any space while adding to the house's beauty.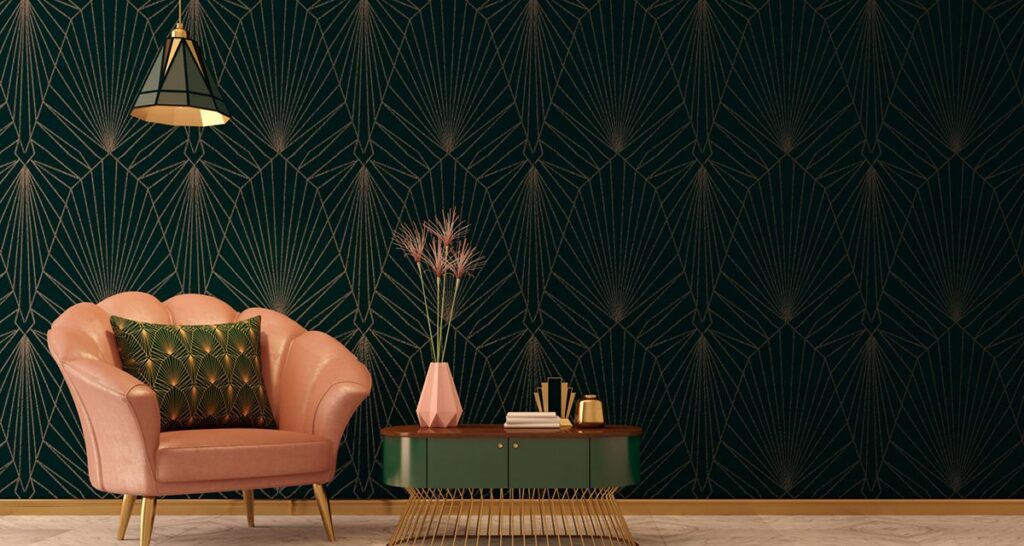 A simple or superior luxurious wall paint can be one idea to transform the look and feel of a particular living space.
But what can you do other than wall paint?
You can choose to glam up your living spaces with exposed brick walls, wood panelling, built-in bookcase, stone cladding, art murals, wallpaper highlights, among others.
Window Design
Windows not only facilitate cross ventilation in the house but are a great way to welcome some natural light into your abode.
Modern window designs are all about simple colours, clean lines and minimalist features to give your house a stylish upgrade. The contemporary window designs must have an expansive glass with minimalist frames and leave a lasting impression that epitomises modern style.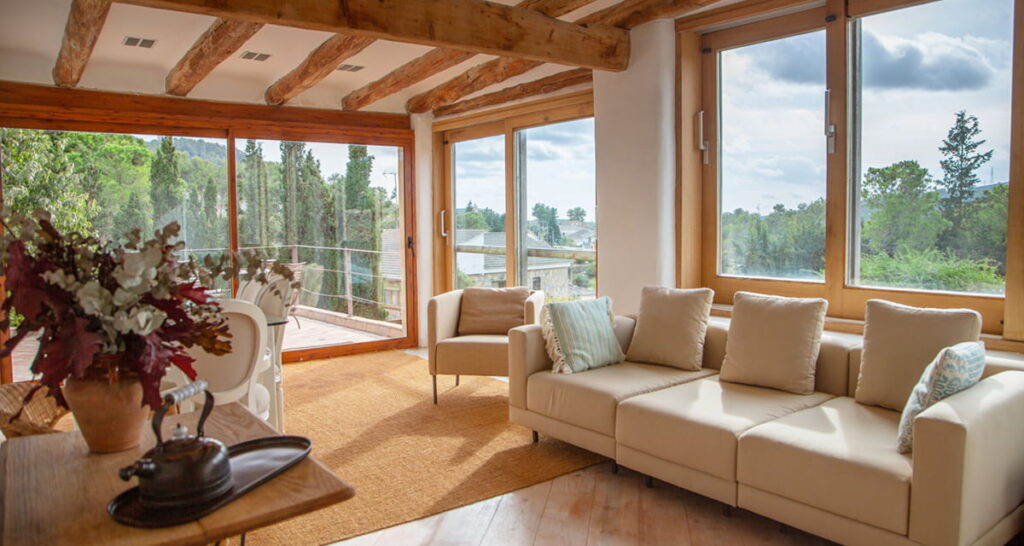 There are multiple modern window designs available in the market today. Some window designs to look for to give your house a modern look:
Modern Casement Windows

Bay and bow windows

Sliding Windows
Apart from the design aspect, technological advancements in windows, such as soundproof and dustproof, are appealing while ensuring high levels of durability.
Interior & Exterior Wall Paints
Modern wall paints can transform any house. But before beginning to paint walls, don't forget to check for dampness in the walls, which can be caused by exterior or interior leakages, which can be tackled with weatherproof emulsions.
Good quality paint lasts longer and protects the walls from wear and tear. Choosing the colour is equally crucial, and it must begin with what you love that best suits your personality and compliment other things such as furnishings, size of the room, and whether the room gets enough natural light, among several others.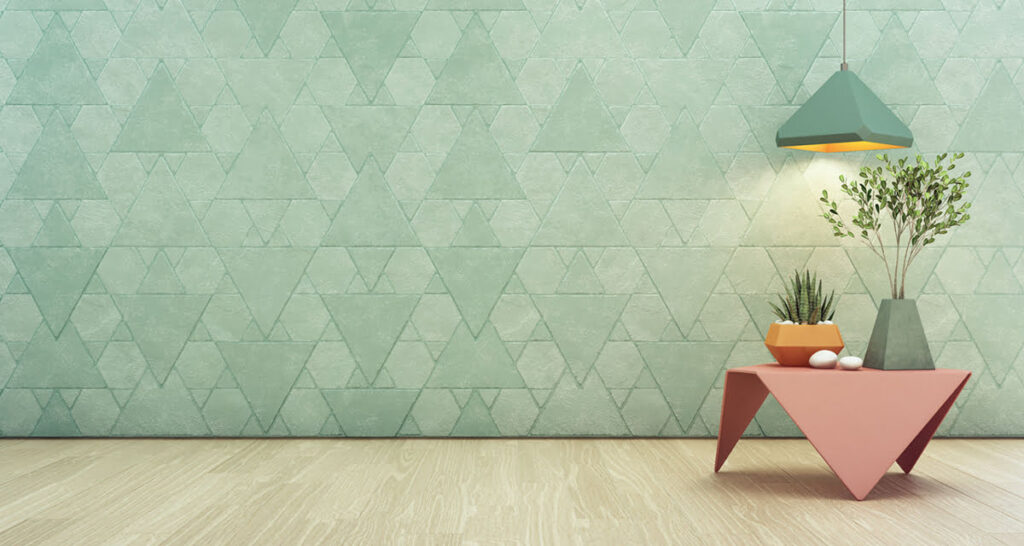 From protection to personalisation, painting the walls can give the house a new lease of life. Dirt and stain-resistant paint can withstand discolouration, and it also won't allow dust particles to ruin the walls.
Additionally, light colours reflect natural light while giving a spacious and brighter look to the entire house.
Refurbishing The Doors
Doors are the gateway to your house, and it certainly does create a first impression. A beautiful entrance can offer your guest something to remember your house by. Both internal and external doors need to be modified or changed as per the new theme of the house.
If you are looking to give a modern makeover to your doors, then metallic designs can provide a brand-new look to your house, and you can also choose to coat them with weather-resistant materials. Stone laminates can be one way of enhancing such doors.
Different kinds of wood (like Oak, sheesham, etc) can be used to make beautiful doors. Different kinds of veneers, laminates etc can be used to further enhance the looks of theses doors. Also, painting the doors can be a great way to give an ultra-modern look to your home.
Furniture
Good time to declutter, part ways with your old furniture and purchase a new collection that matches well with the theme.
If you are not yet ready to say goodbye to your old furniture, simply polishing or painting it could save lots of money you'd spend on buying brand new ones.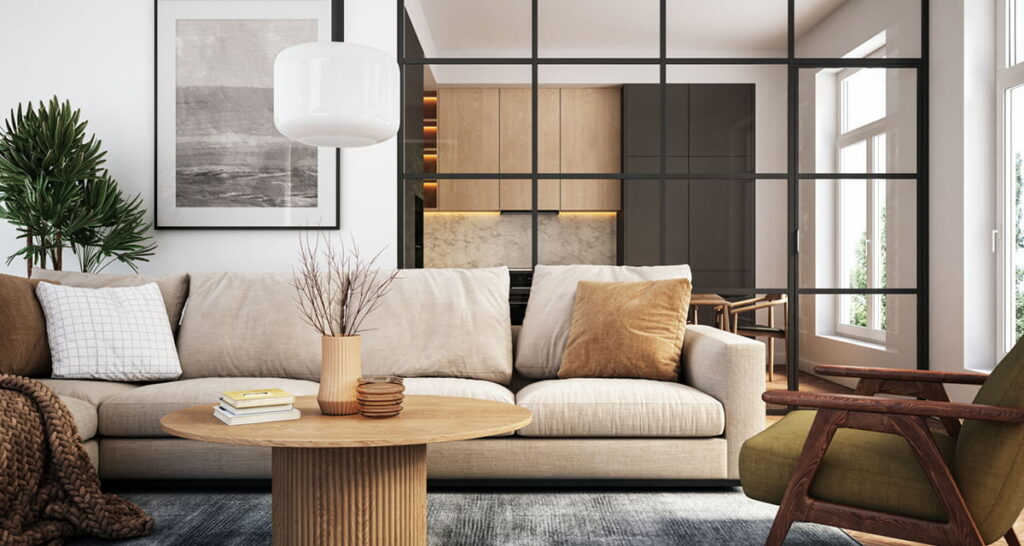 Modern furniture embraces a simple and clean look, focusing on minimalist design, smooth surfaces and straight lines. Additionally, neutral colour schemes add warmth to the contemporary furniture design.
Additionally, keep in mind that having open spaces in the house is essential since it brings some much-needed positive energy flow, so no clutter.
Deep Cleaning
House renovation has a long to-do list, and deep cleaning at the end gives the much-needed finishing touch. Sweeping, vacuum cleaning, or disinfecting the entire house is the last yet crucial part of home renovation. Vacuuming upholstery, wiping down doors, cleaning knobs, sanitising bathrooms, kitchens, appliances and cabinets, among others, must be on the to-do list.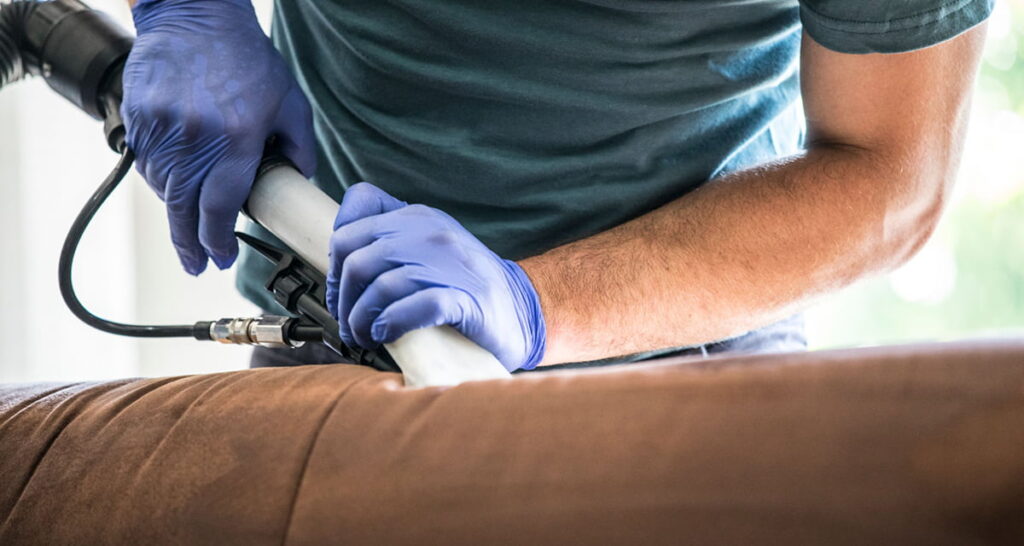 In addition, deep cleaning at the end helps your family quickly move in, organise the house and settle soon.
These are some ideas to consider and incorporate before planning for home renovation.
Conclusion
House renovation is a laborious process involving your time and hard-earned money. And as a homeowner, you'd undoubtedly want a perfect one.
If you don't have the time to do this, NativeSutra has the best interior designers in Gurgaon, who will bring out the best you look for without any quality compromise.
Being a renowned home interior design company in Gurgaon, we at NativeSutra believe that nobody understands the house more than the homeowner. Therefore, we consider all your ideas, needs, and budget before taking up the renovation project.
We understand that renovating an old house can be emotional and exhilarating at the same time. Therefore, our experienced professionals offer a smooth transition throughout the project without any misguidance.
If you plan to remodel your house, book a call with us today, and our experts will guide you.